Wednesday September 23rd marks the opening of two award-winning Enda Walsh plays on two Irish stages; The Walworth Farce in Galway and The New Electric Ballroom in Dublin.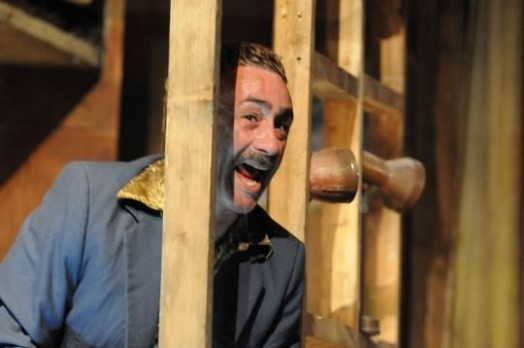 Michael Glenn Murphy (Dinny) in Druid's 2009-10 World Tour production of The Walworth Farce by Enda Walsh
The Walworth Farce world tour is one of the most exciting undertakings for Irish theatre and for Druid and it touches down in the intimacy of Druid Lane Theatre in Galway for a limited run until Friday October 2nd. Early booking is advised for this multi-award winning play which has wowed audiences everywhere.
Note: There is a matinee performance on Saturday September 26th at 2.30pm.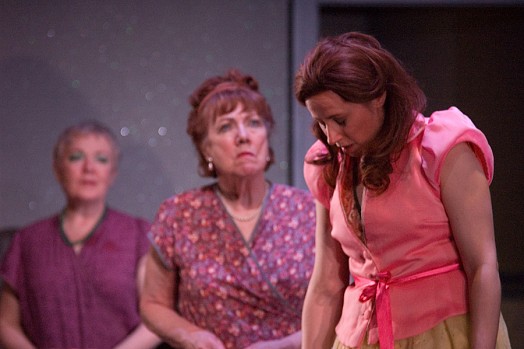 Ruth McCabe, Rosaleen Linehan, Catherine Walsh
Meanwhile, Druid's production of Enda Walsh's play The New Electric Ballroom is running at the Peacock Theatre as part of the Ulster Bank Dublin Theatre Festival. It will then transfer to New York and Los Angeles.
Both plays have won the prestigious Edinburgh Fringe First Award and have earned Enda Walsh the reputation as one of Ireland's greatest living playwrights.
'Walsh is a writer whose every line swaggers with imagination, humour, toughness or all three.' The Times