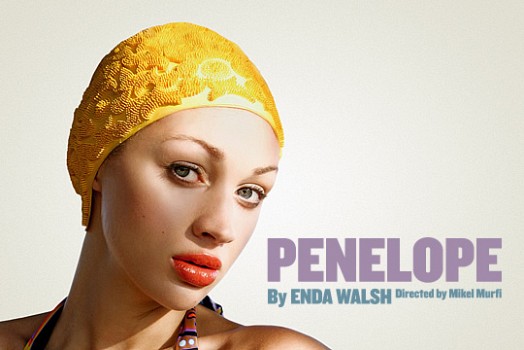 Just days after its premiere at Druid Lane Theatre as part of Galway Arts Festival, Druid has announced that Penelope will transfer to St Ann's Warehouse in New York for a three week run in October of this year. In February 2011 it will receive its London premiere at the Hampstead Theatre as part of Artistic Director, Ed Hall's, first season.
This London premiere inaugurates a new partnership between Druid and The Hampstead Theatre. Druid General Manager Tim Smith commented that
"Beginning this partnership with one of London's leading Theatres in the first year of Ed Hall's tenure as Artistic Director will be a great start to 2011. All of us at Druid are looking forward to being both a part of an incredible opening season and to our third visit to London, and to New York, with an Enda Walsh production."
Druid and Enda Walsh previously enjoyed phenomenal success in the US when they brought The Walworth Farce (2008) and The New Electric Ballroom (2009) to St Ann's Warehouse which is one of New York City's most important and compelling live performance venues. The show runs in New York from October 23rd to November 11th following an extensive tour – for full details click here.
Hampstead Theatre is one of the UK's leading new writing companies and has just celebrated its fiftieth year of operation. Artistic Director Ed Hall is the son of Sir Peter Hall, one of the best known theatre and opera directors in the world today. Commenting on his new season Ed Hall said
"Announcing my first season as Artistic Director of Hampstead Theatre is a very special experience. With writers and directors of the calibre we have secured, I'm sure the quality of the work will speak for itself."

Druid's London premiere of Penelope will run from February 10th to March 5th, 2011. For more info you can go to the production page.