Druid Tote Bag with Image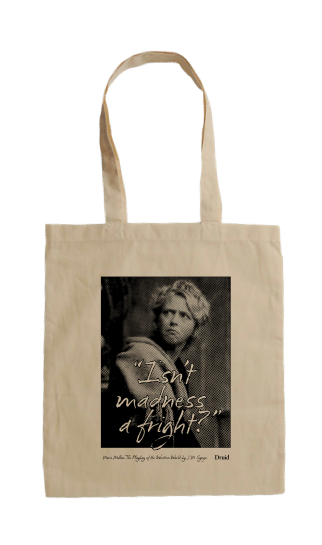 100% cotton tote bag. The bag features an image of Marie Mullen as the Widow Quin in the 1985 production of The Playboy of the Western of the World by J.M. Synge. The quote on the t-shirt – "Isn't madness a fright?" – is from the same play.
The Playboy of the Western World was the first play performed by Druid when the company was founded in 1975.
---
DELIVERY COSTS – Prices stated include postage & packaging.
---