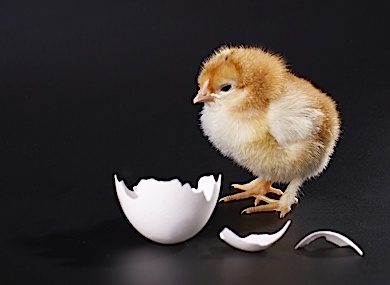 Sunday Morning Coming Down
by Michéal Donnellan
The Home Front
by John O'Donovan
The popular Druid Debuts return to Galway Arts Festival as part of Druid's continued commitment to budding writing talent. The process offers what can be described as an apprenticeship to writers and in the past has launched such notable and award-winning writers as Christian O'Reilly, Gerald Murphy and Abbie Spallen.
The rehearsed readings of debut plays are designed to give a first professional outing to up-and-coming playwrights. Druid continually strives to produce and develop new writing, the lifeblood of theatre, and in doing so encourages and supports emerging writers. The Druid Debuts is an initiative started by Druid in 2001 to support the development of new writing in the theatre. Sunday Morning Coming Down by Michéal Donnellan and The Home Front by John O'Donovan have both been selected from those which have come through Druid's open submissions process and represent Druid's view on the most promising plays.
The Druid Debuts are funded under the Per Cent for Arts Scheme as part of the refurbishment of Druid Lane Theatre.
Sunday Morning Coming Down by Michéal Donnellan Wed 22 July, 2pm
Stage Manager
Danny Erskine
Cast
Joe
Denis Conway
Theresa
Derbhle Crotty
Chris
Nick Lee
Sharon
Gemma Reeves
John
Aaron Monaghan
Martin
John Olohan
Michéal Donnellan – Writer
Micheál Donnellan is a native of Ballinrobe, Co. Mayo. He is a graduate of the M.A. in Writing programme at NUI, Galway and author of the popular blog The Great Search for Truth. His fiction has been published in The Stinging Fly and the Cúirt Annual and he has also been short-listed for The Fish International Short Story prize. In January 2008, he was winner of ABCTALES.com poetry competition. Sunday Morning Coming Down is his first play.
---
The Home Front by John O'Donovan
Friday 24 July, 2pm
Stage Manager
Danny Erskine
Cast
Conor
Diarmuid Noyes
Marion
Derbhle Crotty
James
John Olohan
Cusack
Marcus Lamb
Barry
Nick Lee
Aoife
Gemma Reeves
Pa
Aaron Monaghan
John O'Donovan – Writer
John O'Donovan is from Clarecastle, Co. Clare. He was educated at St. Flannan's College, Ennis, UCC and UCD. For UCD he wrote and directed two student plays: The Keycutters and No Elsewhere. He has had three short stories published. "Foxhole" (UCD Cogito, 2005), "The Things He Knew" (Crannóg Magazine, 2008) and "The Courage To Stop" (Verbal Arts Magazine, 2008). He has written a one-act play title Fear Less Once The Going…. The Home Front is his first full-length play.