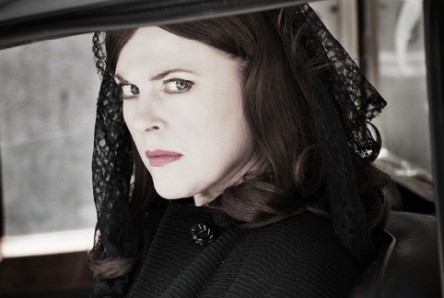 About The Play
A riveting story of money, land and secret sex.
On the day of her husband's funeral, Maggie Polpin (Aisling O'Sullivan), widowed mother of four, is now ready to take power into her own hands… but at what cost?
Aisling O'Sullivan, John Olohan and Keith Duffy lead a cast of eleven of Ireland's finest actors in this much loved play by John B Keane, revived following its hugely successful run in 2011 / 2012.
With Big Maggie (2011, 2012, 2016), Druid has continued its exploration of John B. Keane's work which began in 2002 with Sive, followed by Sharon's Grave (2003) and The Year of the Hiker (2006).
Big Maggie opens at The Gaiety on 29th January 2016. Tickets available here.