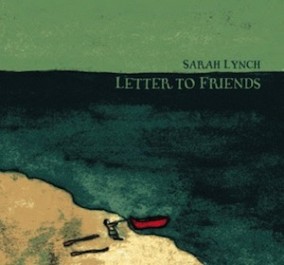 Album cover of Sarah Lynch's debut album, Letter to Friends. Artwork by Roisin Coyle.
Our Company and Stage Manager Sarah Lynch is also a talented singer/songwriter who will launch her eagerly anticipated debut album – Letters to Friends – in Galway and in Dublin this month. For details of both gigs, see below. You can also read about the journey in Sarah's own words below.
DUBLIN

LAUNCH

&

GIG

–

NOVEMBER

11th

On Thursday November 11th at 8pm Sarah will perform at The Sugar Club in Dublin with her band including Wayne Sheehy, Drums/Percussion/Guitars; Garvan Gallagher, Stuart Craig and Eoghan Scott – and a few surprise guests. On the night two other artists will be launching their debut albums, Paul McGann and Jane McGann. Tickets are €25 and include an album of your choice on the night. Tickets can be purchased online HERE or on the door.
GALWAY

LAUNCH

&

GIG

–

NOVEMBER

16th

On Tuesday November 16th at 8pm Sarah will perform an intimate gig in her home-away-from-home at Druid Theatre. She will be joined by her band (see above) and the gig will be launched by award-winning writer, Enda Walsh. Druid has produced three Enda Walsh plays which Sarah has worked on and in 2008 the company also produced Enda's one-act play, Lynndies Gotta Gun, directed by Sarah, as part of the 2008 Galway Arts Festival.

Tickets are €14/€12 and are available on the door on the night. Doors open at 7pm. For directions to Druid please click HERE.

For more information you can follow Sarah on Facebook or visit her site www.sarahlynch.ie.
The Odyssey in Sarah's Words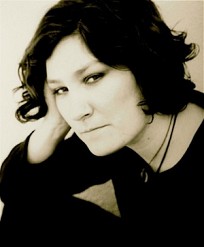 "I met Wayne through Juliet Turner on an Irish tour she was doing a few years ago and I guess we saw madness in each other as we clicked! Wayne told me he would produce my first album, so knowing he was a seasoned rockstar and that I needed seasoning at the time , I took him up on the offer. Off we went to Annaghmakerrig to begin the collaborative journey in the amazing and beautiful Tyrone Guthrie Centre. I was a bit nervous at first as we barely knew each other and I thought 'what if he thinks my songs are terrible?' but the wine at dinner sorted out any nerves and the album began to take shape that very evening.
We ran out of time there so we snatched our next few moments in Kilcrohane, Co Cork. We were in a house that seemed to be situated on the edge of the world. The solitude was inspirational and we worked without interruption for a few days until we thought it best to move on, before the combination of the pitch black countryside and unexpectedly-placed cliff edges led to the demise of one or the other of us.
On we went to my home from home, Druid Theatre in the heart of Galway. As far as I can see there's never any harm in adding a dash of theatricality to an album. We stayed in Galway long enough to begin to forget what in Gods name we were here for in the first place, due to the welcoming nature of the Galwegians and their all too homely hostelries so we relocated once again to Temple Bar in Dublin to attempt to become hip again. When I saw Wayne wearing a Gold medallion one day I thought enough was enough so on we went up to the Leinster Cricket Club. We finally ended up on the Vico Road in Dalkey where we found an inspiring view of the sea and a washing machine. I have no idea why it took so long but thank you for your patience."