NUI Galway and Druid have announced the joint appointment of Thomas Conway as the first Director-in–Residence to be based between Druid Theatre and the School of Humanities at the University. The 'Druid Director-in-Residence,' will participate in the development of theatre and performance education at NUI Galway.
Speaking on his appointment, Mr Conway said:
"NUI Galway is moving into an ambitious and exciting phase in its aim to develop the next generation of Irish theatre practitioners – not the least of which is the partnership with Druid. It is an immense honour to me to be given a chance to play a part in this. It is clear that an appetite for theatre, dance and performing arts – and a real high quality engagement with them – is running through the university, from the students, the academics, and the practitioners working with them. As I take my first steps in the role, I am excited by the prospect of working with this amazing energy, and look forward to promoting and supporting it, and to feel supported by it in turn. I look forward to the good times ahead as Druid Director-in-Residence."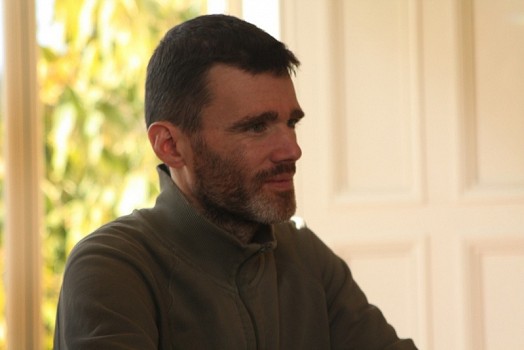 Thomas Conway, a practising professional director, will particularly focus on enhancing the undergraduate programmes in drama at NUI Galway, including the new BA in Drama, Theatre and Performance. He will also contribute to the MA in Drama and Theatre Studies as well as expanding the University's current offerings in these areas. As well as teaching on the current drama and theatre programmes, Mr Conway will also coordinate workshops offered to the BA and MA programmes by members of Druid, and will direct an annual student production with BA and MA students.
Dr Patrick Lonergan, English Lecturer at the School of Humanities, NUI Galway:
"Thomas Conway is admired throughout the Irish theatre community for his knowledge of drama – not just from Ireland but from around the world. He is also a superb teacher. NUI Galway is delighted to welcome him as part of our unique partnership with Druid Theatre, and looks forward to working with him in building links between the university and theatre practitioners at home and abroad. Thomas will make a key contribution to our partnership with Druid, helping us to advance our aim of identifying and educating the next generation of Irish theatre-makers."
Speaking of the announcement, Artistic Director of Druid, Garry Hynes said:
"All of us at Druid look forward to this semester and working with Thomas Conway in his new role as Druid-Director-in-Residence. As a graduate of NUI Galway I am thrilled to see the students working so closely with me and my colleagues at Druid to help develop the next generation of theatre-makers."
The new BA degree in Drama, Theatre and Performance Studies has recently been launched by NUI Galway and is designed for students with a keen interest in all aspects of drama and performance. It is a world-class programme, providing a unique opportunity to study drama, theatre and performance from a practical, theoretical and historical perspective. The first intake of students for the new BA in Drama, Theatre and Performance Studies will be in September 2012. Applications will be accepted via the CAO process, on which the new course code is GY118.
---
Notes
The relationship between NUI Galway and Druid is a long and fruitful one. The company was founded on campus in 1975 by graduates Mick Lally, Marie Mullen and Garry Hynes. Through the years the two organisations have collaborated at various times including notably the housing of the Druid archive at the James Hardiman Library at NUI Galway and the establishment of a playwriting award in memory of the late Jerome Hynes who was General Manager of Druid at a formative stage in the company's development. The three founders, as well as being graduates, have all been awarded Honorary Degrees by the University. In recognising this relationship NUI Galway and Druid formed an official partnership in 2010 that will be crucial in maintaining and developing the performance arts of the west into the future.