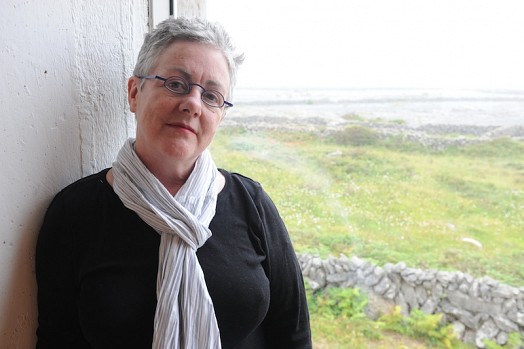 Druid is delighted to announce that Artistic Director Garry Hynes has been nominated in the Best Director Category in the 2012 UK Theatre Awards for DRUIDMURPHY– Plays by Tom Murphy. This is the premier awards ceremony celebrating theatre throughout the UK.
Theatre Awards UK, organised by the Theatrical Management Association (TMA), is the only UK awards scheme to honour creative excellence and the outstanding achievement seen on and off stage throughout England, Scotland, Wales and Northern Ireland.
DruidMurphy was presented at the Hampstead Theatre, London and at the Oxford Playhouse in Oxford in June and August. Following hot on the heels of widespread critical acclaim, It is now running at the Dublin Theatre Festival and will then transfer to The Kennedy Center in Washington DC where it will conclude its five month tour.
Other nominees in the Best Director category are Joe Harmston for The Father by August Strindberg adapted by Laurie Slade, a Belgrade Theatre production and Dominic Hill for Krapp's Last Tape/Footfalls by Samuel Beckett, a Citizens Theatre production.
DruidMurphy is a major celebration of one of Ireland's foremost and most respected living dramatists and tells the story of Irish emigration through three of Tom Murphy's greatest plays, spanning 1846 to 1970; Conversations on a Homecoming, A Whistle in the Dark and Famine. By the end of the tour, the plays will have been staged across three countries in five months.
The Theatre Awards UK 2012 will be presented at a lunchtime ceremony on Sunday 28 October 2012 at the Guildhall, a magnificent medieval Grade 1 listed landmark situated in the City of London.
For a full list of nominations visit the TMA website here.
DruidMurphy is a co-production between Druid and Quinnipiac University Connecticut, NUI Galway, Lincoln Center Festival, and Galway Arts Festival. Druid acknowledges the continuing support of the Arts Council and Culture Ireland without whom this production and tour would not be possible.