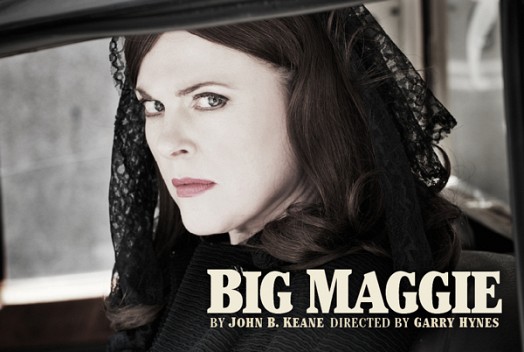 After 58 performances in 10 venues over 10 weeks, playing to a total of 32,500 people, the cast of Druid's Big Maggie took their final curtain call on Saturday night last at the Gaiety Theatre in Dublin. Directed by Garry Hynes, and with Aisling O'Sullivan playing the title role of Big Maggie, this was undoubtedly one of the hottest tickets in Irish theatre in recent months.
Since the show opened in Galway last November, Big Maggie played Galway's Town Hall Theatre and Dublin's Gaiety Theatre twice during the tour, and sold out in Castlebar, Ennis, Tralee, Portlaoise, Roscommon, Longford, Sligo and Galway.
Commenting on the success of the tour, General Manager, Tim Smith said:
"To play to sell out audiences across Ireland with this fantastic play by John B Keane confirms what we already knew, the importance of touring theatre nationwide. All the cast and crew were blown away by the response in every town and city we played, and we are delighted to have shared the show with 32,500 people".
Druid's ongoing commitment to bringing theatre to audiences throughout Ireland saw the production return to many of the venues Druid has toured to on a regular basis including glór in Ennis, Backstage in Longford and Dunamaise in Portlaoise. Druid acknowledges the support of an Arts Council touring grant for this tour.
Big Maggie has also been shortlisted for two Irish Times Irish Theatre Awards – Best Actress for Aisling O'Sullivan and Best Supporting Actor for John Olohan. The winners will be announced on February 26th.
Druid is now firmly placing the focus on preparing for the largest touring project in Irish theatre in 2012. Featuring three of the greatest plays by Tom Murphy, DruidMurphy will be a major retrospective and celebration of the playwright's work.