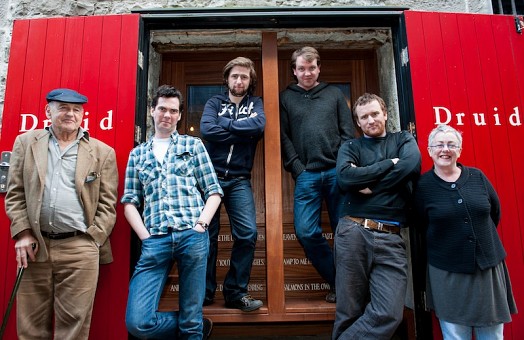 Rehearsals are well underway at Druid Lane Theatre for DruidMurphy – Plays by Tom Murphy, directed by Garry Hynes.
During a recent Galway visit, playwright, Tom Murphy, joined director, Garry Hynes, and the cast of 16 to see how rehearsals were going. You can see photos of his visit here.
Click on the first image to scroll through the photos or you can view as a slide show below.
DruidMurphy – Plays by Tom Murphy is on tour in Ireland, England and the USA during May and October, 2012. For more about the production and for tour dates, click here.