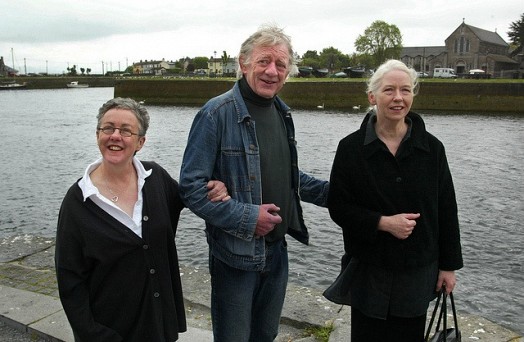 Mick Lally with Garry Hynes and Marie Mullen during DruidSynge rehearsals in Galway in May 2005.
August 31st marks the second anniversary of the passing of actor, Druid co-founder and our dear friend, Mick Lally. His untimely death in 2010 followed an acting career of almost four decades both on stage and on screen.
Today we remember him and we miss him.
Below is a selection of images of Mick from down through the years. We hope you enjoy them.
Mick Lally (November 10th, 1945 – August 31st, 2010)