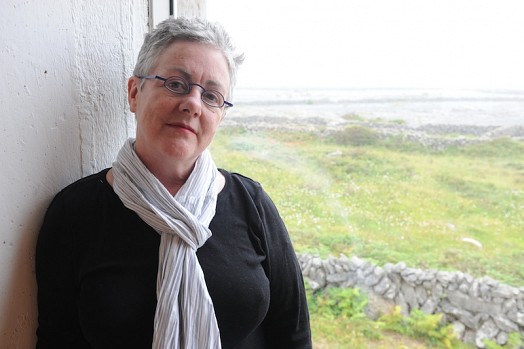 Garry Hynes, Artistic Director of Druid, was last night (June 14, 2012) honoured as one of Ireland's Top 25 Most Powerful Women at the Women's Executive Network Awards Gala in Dublin. For more details click here.
Ireland's Most Powerful Women: Top 25 Awards celebrate 25 extraordinary women who are leading the way in their various sectors. This is the first year of the Awards, which were co-presented by the Women's Executive Network (WXN) and HSBC Ireland. The Women's Executive Network (WXN) brings the Top 25 Awards to Ireland after 9 successful years of a similar programme in Canada.
Garry was one of four women selected for the Arts & Culture Award. The Winners are:
Moya Doherty, Media Entrepreneur
Marian Finucane, Broadcaster
Garry Hynes, Founder and Artistic Director, Druid Theatre
Edna O'Brien, Novelist and Playwright
Research was conducted across 5 categories in order to identify Ireland's Most Powerful Women: Top 25 Award Winners. There was no nomination process. WXN followed a clear methodology and criteria for each category including company turnover, number of employees in Ireland, stock-market listing, role responsibilities, role budget, breaking new ground or traditional barriers, and the impact of the Winner's contribution to Irish Society.
A small sample of Winners includes Dr Mary Robinson, Edna O'Brien, Professor Marie Cassidy, Senator Mary Ann O'Brien, AG Maire Whelan, Tanya Clarke of Diageo and Caroline Green of Ryanair.