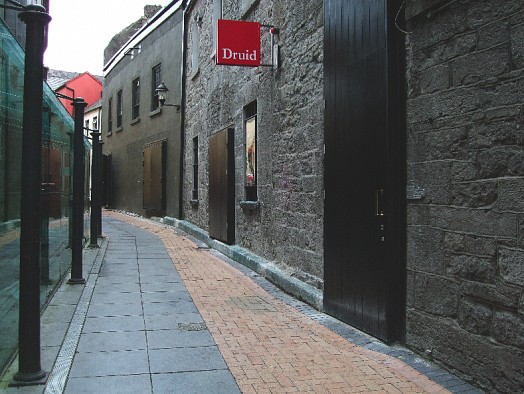 Druid Lane Theatre, Galway
The Galway Theatre Festival, now in its third year, runs at various venues around Galway City from October 25th – October 31st. Below you will find information about the shows running at Druid Lane Theatre.
For the full Galway Theatre Festival programme, click HERE.
Tickets and Information
Tickets are available at the Town Hall Theatre on +353 91 569 777 or online HERE. For information about the shows and for ticket availability please contact the Town Hall Theatre or click on the links below.
Galway Theatre Festival Events on at Druid Lane Theatre
CANCELLED – TrueWest Theatre presents Oleanna by David Mamet
Tuesday October 26th at 10pm
Wednesday October 27th at 6pm
The TrueWest production of Oleanna by David Mamet on Tuesday 26th and Wednesday 27th has been cancelled. Please contact the Town Hall Theatre on 091 569 777 if you have any queries or to arrange a refund.
Banjaxed presents Blasted* by Sarah Kane
Wednesday October 27th at 10pm
Thursday October 28th at 1pm
Tyger Theatre presents Freefall:Hero by Colm Byrne
Thursday October 28th at 10pm
Friday October 29th at 6pm
Latchiko Productions presents The Makralaytors by Aindrias De Staic
Saturday October 30th at 10pm
Sunday October 31st at 6pm
For information about how to get to the theatre, please click HERE or call 091 568 660. Please note that Druid's office hours are Monday – Friday from 10am to 6pm.