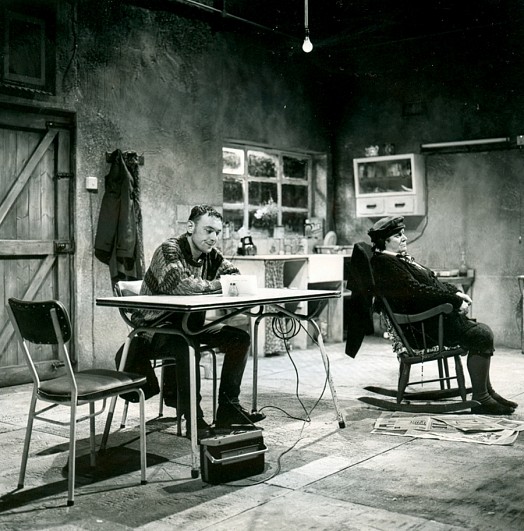 Tom Murphy and Anna Manahan in Druid's production of The Beauty Queen of Leenane, by Martin McDonagh.
To celebrate the opening of their home on Druid Lane, Druid presents a photographic exhibition in Artisan Restaurant, above Tigh Neachtain's pub, on Quay Street during Galway Arts Festival.
The exhibition takes us through some of Druid's most memorable productions over the past 34 years including Bailegangaire by Tom Murphy, The Beauty Queen of Leenane by Martin McDonagh, DruidSynge and The Walworth Farce by Enda Walsh as well as a selection of images from the early years which are sure to bring a smile to everyone's face.
Druid first moved into the theatre on the lane in 1979 and since then has staged numerous productions both at home and abroad. This exhibition is a selection from Druid's vast archive of photos and will be on view throughout the Festival at Artisan Restaurant from 12pm to 11pm and will also run on after the Festival for a limited period.
Matt Skeffington, proprietor of Artisan Restaurant said "I am delighted to join Druid in celebrating the opening of their theatre with this fantastic exhibition and look forward to welcoming people to Artisan to share in some of the memories."
For the duration of the Festival Artisan will serve until the later time of 11pm and they are also offering a special pre-theatre menu between 6pm and 7pm. For full details contact Artisan on 091 532 655.
Artisan Restaurant and Tigh Neactain also very generously supported Druid's New Writing Benefit Night which took place on July 17th to raise funds for new writing.