Join us for Culture Night this Friday
3:30pm – 5pm
Workshop on Shakespeare Monologues
Druid Ensemble member Marty Rea will facilitate a workshop upstairs in the Mick Lally Theatre. The focus will be on approaches and performance techniques for a range of Shakespeare monologues. Marty Rea has won numerous awards, notably an Irish Times Irish Theatre award for his role as Hamlet. He has also been widely critically acclaimed for his performance as Richard II in DruidShakespeare.
Note: Applications for this workshop have now closed. Details were announced online last week.
7pm – 8pm
Cathy Belton in Conversation with Marie Mullen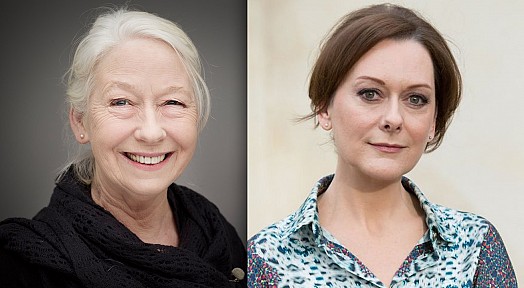 Join Cathy Belton with Druid co-founder and ensemble member Marie Mullen as they recount tales and discuss memories from on and off the stage.
8:45pm – 10pm
What's in it for the Audience?: Open Discussion on New Irish Writing for the Stage
Druid New Writing Associate, Marty Rea, will be joined by Luke Morgan (The Theatre Room), Tracy Geraghty (Galway 2020) and Craig Flaherty (Druid Production Associate) to share thoughts about new writing on the Irish stage. The discussion will be opened up to the floor and focus will be very much on audience input, so don't be backward in coming forward!
On-going
Druid40 & You
In the foyer of the Mick Lally Theatre we invite visitors to contribute to our wall: Do you have a particular Druid memory from the last 40 years? What would you like to see Druid do in the next 40? Grab a pen and let us know.
Bar Open
Stop by and say hello – our bar is open all evening on Culture Night. Have a cup of tea, a glass of wine, a craft beer or even a cocktail. Take a sneak peek around the building and say hello to Aoife, Craig, Sarah, Garry, Róisín, Marty or any other Druids that may be about. You never know who you might meet.
All of our events have an open door policy for Culture Night so feel free to come and go as you please.
We're looking forward to seeing you!