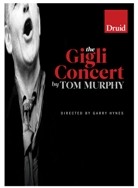 The Gigli Concert by Tom Murphy
July 14 - Aug 1, 2009
. TICKETS FOR THE DRUID LANE RUN ARE NOW SOLD OUT. For more details click on the image.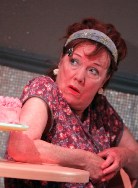 The New Electric Ballroom by Enda Walsh
On tour this autumn.
WINNER - Irish Times Theatre Awards 2008. Best New Play and Best Supporting Actor for Mikel Murfi.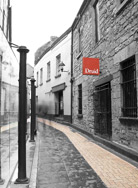 Theatre Refurbishment at our home in Galway
A cherished dream is fast becoming a reality
- summer 2009 will see the re-opening of our theatre.


2009 PROGRAMME
Become a Friend of Druid

Link to DruidSynge website